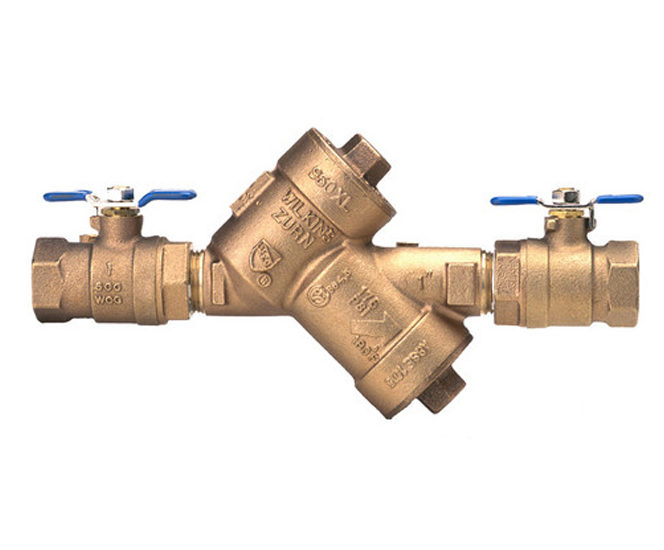 Overview
Public-health valves, also known as backflow preventers, are installed in potable water systems to protect the water from potential hazards. Backflow devices are required by law and must be installed in accordance with public-health codes.
There are many different types of backflow preventers used in various applications
The Double Check Valve Assembly (DCVA) is essentially two single check valves assembled within one body and furnished with four test cocks and two shut-off valves.
A DCVA is commonly used to protect against low to medium hazard installations such as food processing equipment or sprinkler systems.
A Reduced Pressure Zone Assembly (RPZ) contains two independently acting spring loaded check valves separated by a spring loaded differential pressure relief valve, two shutoff valves, and four test cocks.
A vacuum breaker is an accessory placed on a faucet valve, toilet, or flush valve that prevents the reverse flow of polluted water from entering into the potable water supply due to back-siphonage.
Contact us at +1 800.962.9696